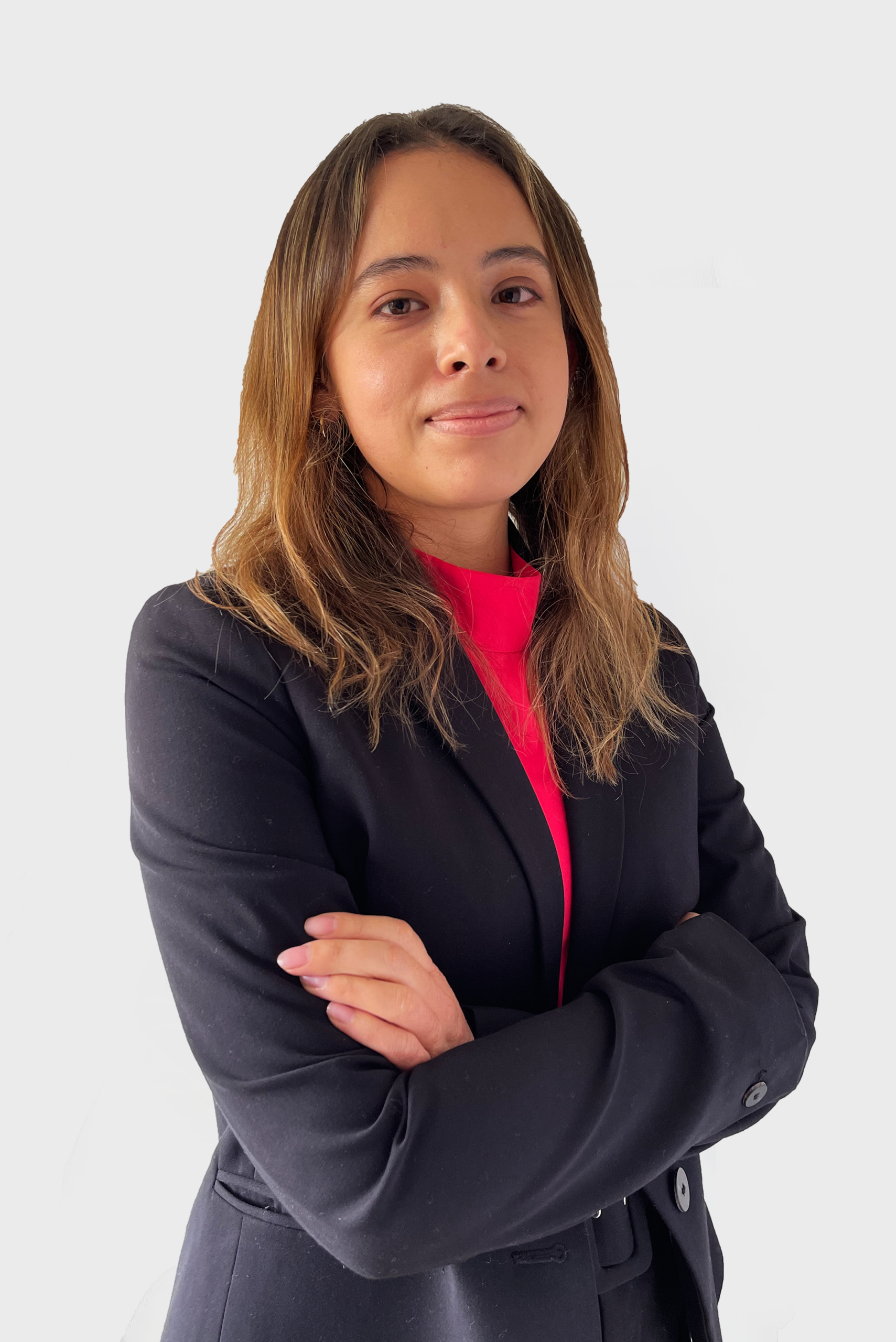 Camila Avella
legal assistant
Visa Department
My name is Maria Camila Avella Blanco, I am an attorney and specialist in International Law at the Universidad del Rosario. Throughout my career, I developed an interest in international law and the protection of human rights, therefore, I joined the human rights seedbed in the line of the feminization of migration. Since then, I have been passionate about migration law.
I like cooking, listening to music and reading. I also enjoy traveling, I find it fascinating to get to know other cultures and try new cuisines, there is always something interesting to find. I also enjoy spending time with my family, we like to play cards or rummy-Q, go out to eat, or watch a movie.
Regarding my goals, I would like to pursue a master's degree in human rights and continue studying languages, now I only have basic knowledge of French and German. I want to grow personally and professionally, to become the best person and lawyer I can be. Likewise, I want to continue to have the opportunity to help those people in vulnerable conditions, who in many cases do not have a voice or someone to listen to them.
Currently, I am a paralegal in the Visa Department of Alcozer Law Firm, however, I provide support to other areas with the search for our clients' backgrounds. At the same time, I am involved in the processing of the different types of visas we handle.
I value very much the opportunity that Alcozer Law Firm has given me to work doing something that I like, this job has given me the opportunity to listen to the story of many people of different nationalities, of different ages, and with different needs, but something that all our clients have in common, no matter their immigration status, is that they have dreams and goals that they want to accomplish.
I feel satisfaction in being part of the process and helping our clients in some way to achieve them. All human beings have the right to be happy.