Consular Processes
Wherever you are, you may contact us to receive assistance with consular processes in your country.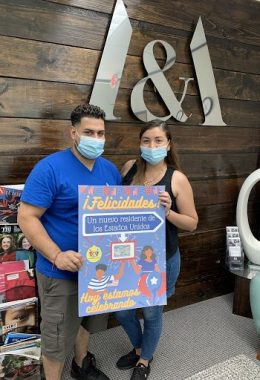 The Consular Processing, commonly referred to as the second part of the process to obtain permanent residency, is initiated once the beneficiary has an approved immigrant petition (e.g. I-130, I-140). The person seeking to immigrate to the United States goes to a U.S. embassy or consulate in his or her home country to complete the application for a Green Card (lawful permanent residence).
As a firm, depending on the stage of your process, we can represent you as an applicant from the time you file your petition until your interview is scheduled at the U.S. Embassy or Consulate. We complete your forms, prepare the evidence and accompany you while the NVC processes the applications. We keep abreast of all messages and notifications from the NVC. Once approval is received, we prepare you for your interview. The card is processed at the nearest U.S. Embassy or Consulate for you; we oversee every step of the process until you receive your residency.
Keep in mind that you may email us from anywhere around the world at info@alcozer.com. You may also contact us via telephone at: