Alcozer Law Firm is now a dream come true, a dream that began many years ago, which was always aimed towards helping immigrants arriving in the United States in search for a better life. We are aware of the motives and circumstances that lead individuals to escape their respective country of origin, and every single one of those stories has shaped us as a firm, allowing us to build new futures by our clients´ side. Similarly, we have witnessed how families have reunited after many years, and our mission is to continue working for this.
DACA was born to protect children, and this is how the firm was born. A brother and a sister, Yolanda Alcozer and Andres Maldonado, united with the ideal of helping immigrants arriving in the United States in search for asylum.
The Detainee Department began by visiting its first clients at the Joe Corley facility in Conroe, TX. The firm took its first steps towards detention facilities.
Attorney Yolanda Alcozer represented her first asylum client, giving birth to the Courts Department, which is currently the largest department of the company.
The television programs "Inmigración al día" and "A la Media Noche" were created and produced to educate the community in terms of its rights as immigrants in this country.
Opening of the office in the city of Katy, TX.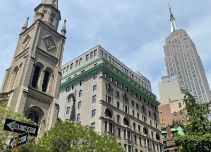 Our office in the heart of Manhattan, New York, opened its doors.
The Mayor of the city of Houston, Sylvester Turner, saluted us for the help that the Firm provided during Hurricane Harvey, praising us with the Houston's Heroes Award.
Immigration forums for the community of Houston, with the participation of Adrian García and Art Acevedo, renowned city leaders.
Co-producer of the Radio Program "Pregúntele a la Abogada", by one of the radio stations of Univisión.
We started to produce our international forums. The first forum took place in Bogotá, Colombia, earlier this year, with a huge turnout.
During the pandemic, we made virtual forums for Latin American countries such as Ecuador, Colombia, and El Salvador.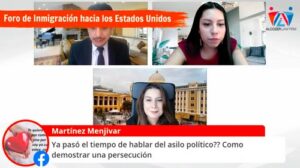 Establishment of our offices in Bogotá, Colombia.