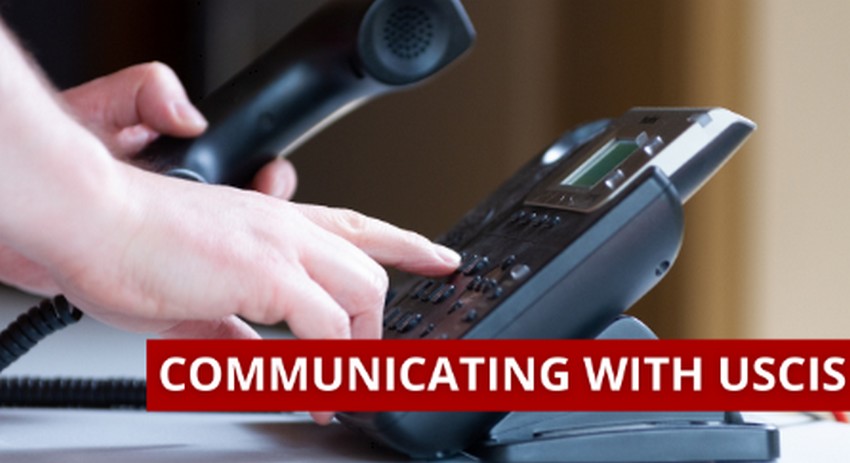 Commuunicating with USCIS
USCIS has several methods of communicating with them. You do not need a legal representative in order to contact USCIS regarding your case.
For any of the following communication options you will need to have the following information available to have a more efficient telephone conversation.
Alien Number.
Receipt Number.
Complete name of the applicant or the petitioner.
Complete address used at the time of filing.
Date of Birth of applicant or petitioner.
You have the option to create an account and manage your case online. This option gives you the ability to send and receive messages with a USCIS representative.
Another option is to chat with their online virtual assistant, Emma.
You may ask her different questions and in some instances she will direct you to a live representative.
You can also contact them directly at 1-800-375-5283. You need to be the applicant, the legal representative, or have the applicant on the line at the time of placing the phone call. Please remember that the hold times vary and they can exceed 50 minutes so it is important to have the necessary information at the time of placing the call.