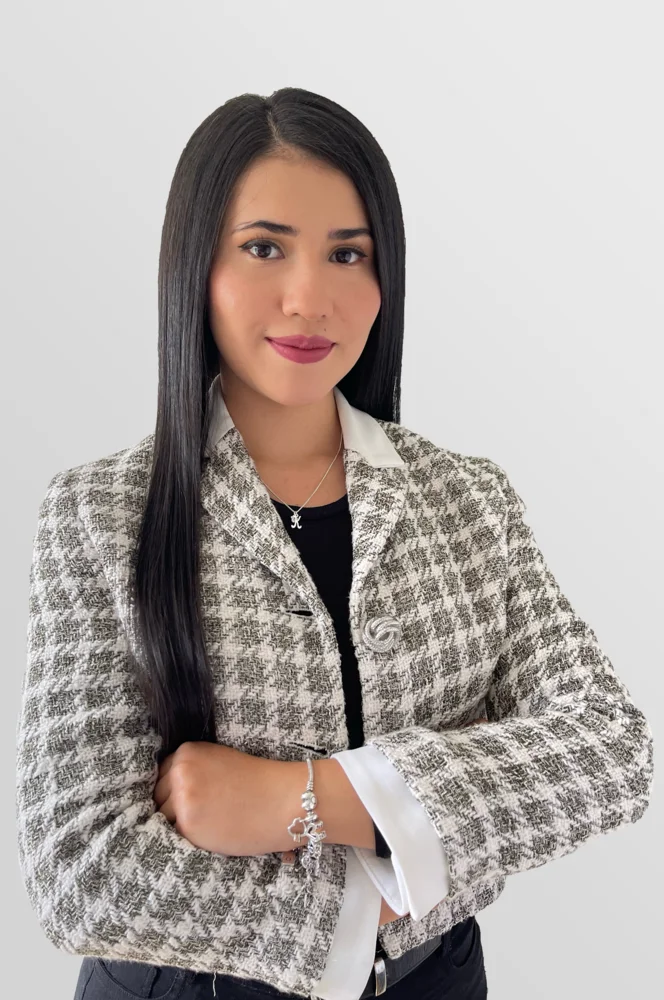 Katherin Moreno
Legal Assistant
My name is Katherin Moreno, I am an attorney and I graduated from the Universidad Libre de Colombia and am a specialist in Public Law from the Universidad Externado de Colombia.
At Alcozer Law Firm I am a legal assistant in the litigation department, I am in charge of establishing connections with clients, I advance the process of collecting, processing, and sending any documentation and evidentiary material for our client's cases, I have more than three years of experience in legal matters.
I enjoy spending time with my family and my dog, traveling is what I am most passionate about. I feel very fortunate to have the opportunity to work in a place like Alcozer Law Firm, where kindness, empathy, and human quality accompany each team member.