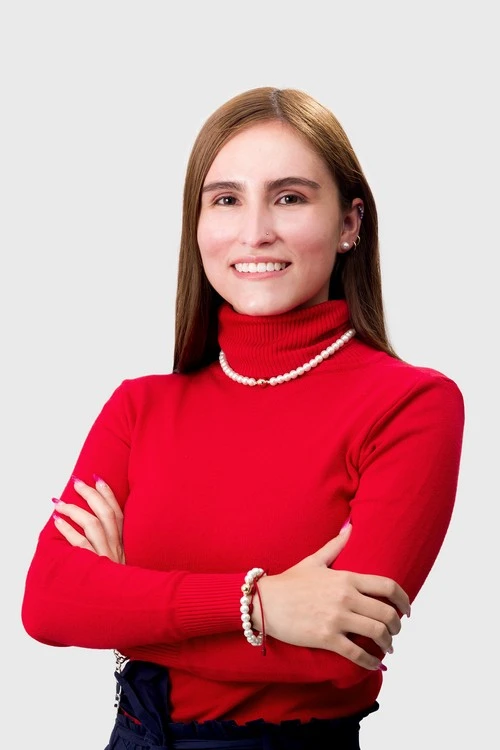 María Rozo
Legal Assistant
I am a lawyer who graduated from the Universidad Militar Nueva Granada, from which I graduated in 2021. I am interested in the study of international human rights and international criminal justice. I would like to specialize in those areas to pursue my passion within my law career.
I enjoy reading and sports, such as swimming and cycling. At the same time, I spend time with my family in various activities, such as traveling, going out to dinner or just spending an evening together. I enjoy walking with my pets and playing with them. As a professional, my goal is to be able to grow as a lawyer with all the knowledge I am acquiring and will be able to acquire in the future.
I am the person in charge of providing support to our lawyers in the completion of documents, such as release requests, bail requests, requests for telephone conferences and personal visits, scheduling, etc… Likewise, I have direct contact with the people who need our help, and it is something that motivates me to strive so that all those people who need us, can obtain their freedom and be reunited with their families and friends. 
What I like the most is to be able to achieve positive responses to the requests presented on behalf of our clients.