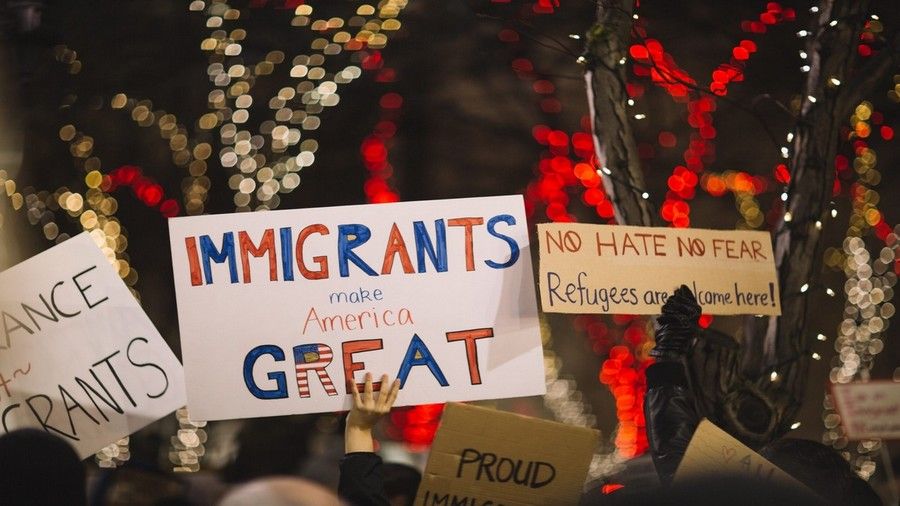 The Right to Immigrate is a Human Right
All human being, regardless of race creed or sex, have the right to pursue their material well being and their spiritual development in conditions of freedom and dignity, economic security and equal opportunities.

General Conference of the International Labor Organization, Declaration of Philadelphia 1944.
In Article 13 of the Universal Declaration of Human Rights: the following is stated: 1) Everyone has the right to move freely and choose their residence in the territory of a State, and 2) Everyone has the right to leave any country, even his own, and to return to his country.
These Rights were consolidated in international instruments and instances, taking into account that migratory movements need differentiated and individualized forms of protection to treat people in all stages of displacement to other countries, including those who, like most of our clients, migrate. for humanitarian, economic or environmental reasons, migrants in a regular or irregular situation, asylum seekers, refugees, stateless persons, beneficiaries of complementary protection, victims of trafficking in persons, survivors of torture, children and adolescents accompanied or unaccompanied or separated from their families, women, LGTB+ people, indigenous people, returnees and any other person who requires this intentional protection.
Which is why if at this time you find yourself in this situation or feel that your right is not being effective, at Alcozer Law Firm we are experts in defending the rights of migrants in the United States, if you require our services, the The firm is headquartered in Houston, TX, but we handle cases across the country.
Ana Maria Molano Moran